Donna Guyot Johnson and Tamarack Fiber Arts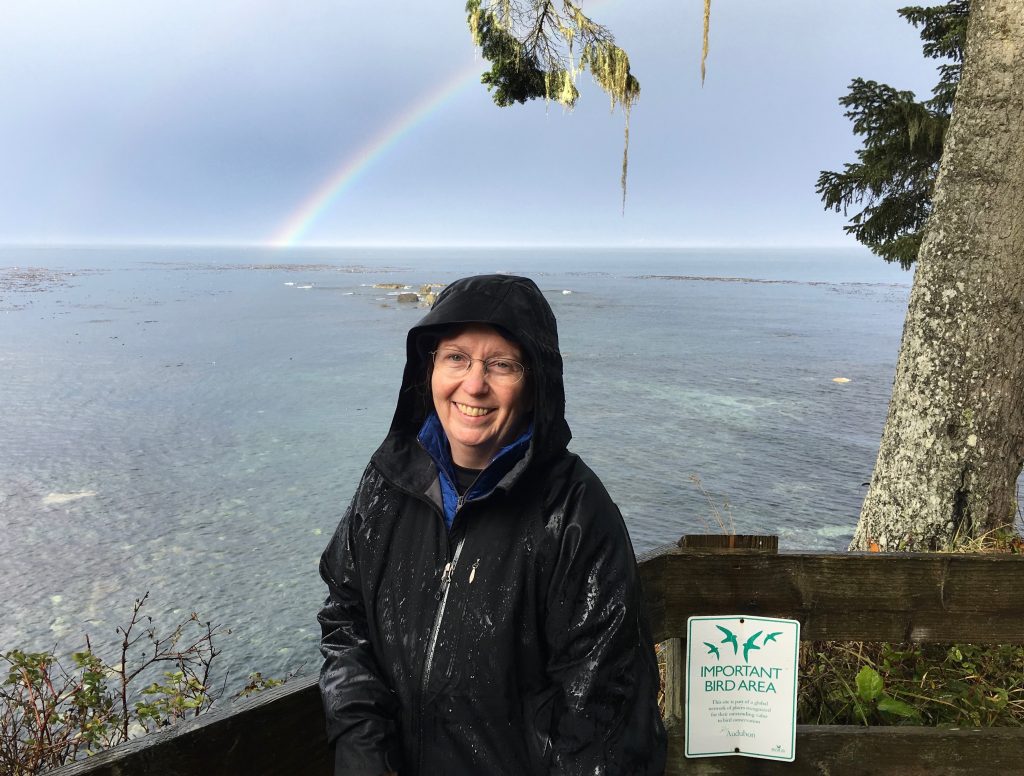 How much better can it get than playing with fiber after being inspired by nature?
I get to create, play with color, and handle beautiful fiber, yarn, and textiles.
An avid knitter for a couple of decades, I followed the usual route to creating my own yarns via spinning, dyeing, and fiber preparation and then fell into the rabbit hole that is weaving. Of course, being part of a community of fiber enthusiasts is a tremendous catalyst. I am a member of Foothill Fibers Guild, the Whidbey Weavers Guild and the Seattle Weavers' Guild. For many years I have attended conferences and classes in knitting, spinning, fiber preparation, and weaving and I have had the good fortune to attend classes at The Weavers School. I will keep on learning as long as I breathe.
I'm fortunate to have  retired from 45 years in healthcare so that I can pursue my passion in the fiber arts. And I am most fortunate to have the love, support, and enabling of my partner, Michael.
To my work with fiber I bring my passions for nature, playing with color, peace on earth and within, and teaching. My mission is to create beauty, contribute to peace on earth by cultivating peace within, and to teach what I continue to learn while helping to build community for those interested in the fiber arts.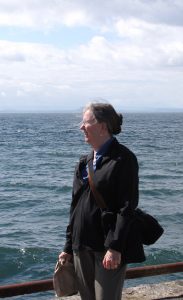 My two children have fully fledged from the nest, my grandson lives on the other coast, and my two careers in healthcare are now behind me.  Our home is now filled with fiber equipment and supplies and my enabling partner knows how to find me in the rabbit hole when needed.
When not weaving, spinning, preparing fiber, or knitting, I love to spend time with my family and to spend time in nature, most often gardening, hiking, and walking on the beach. I also enjoy photographing nature. Photos on this website were taken by me with the exception of the photos of me, which were taken by Michael.
I fell in love with the Sierra Nevada in my early 20s and after two decades in San Francisco, I moved to the foothills of the Sierra. Visits to the Pacific Northwest were happening as often as possible over the 20 years of living in the foothills and now I enjoy the pleasure of living on Whidbey Island, Washington.