Several months have come and gone since I last posted. Rather than a very long story, I will be brief and break the tale of our adventure into two parts.
We left California on March 3. Our beloved home was empty, being cleaned, and about to be staged. Our possessions, other than what we took with us for our temporary stay, were now in storage. We were excited and scared at the same time. Exhausted, too. With two vehicles, a large puppy, and a rented trailer attached to Michael's pick-up truck, we took three days to reach our destination of Whidbey Island, Washington. If you have questions about dog parks on the way, chances are Finn and I can answer them.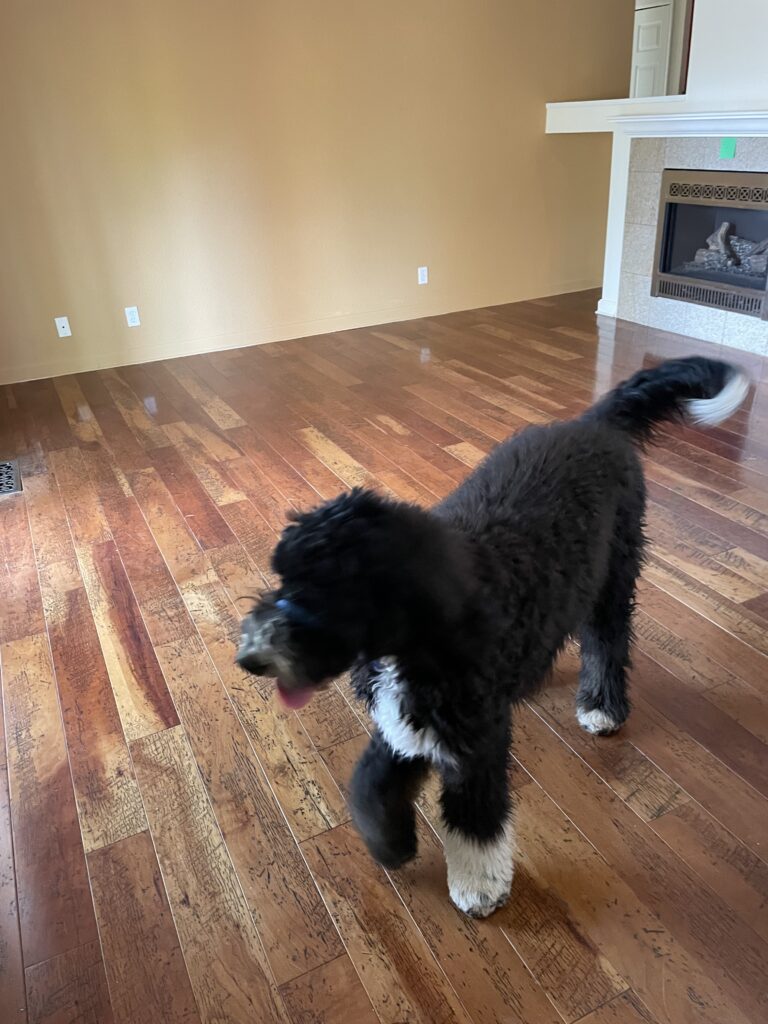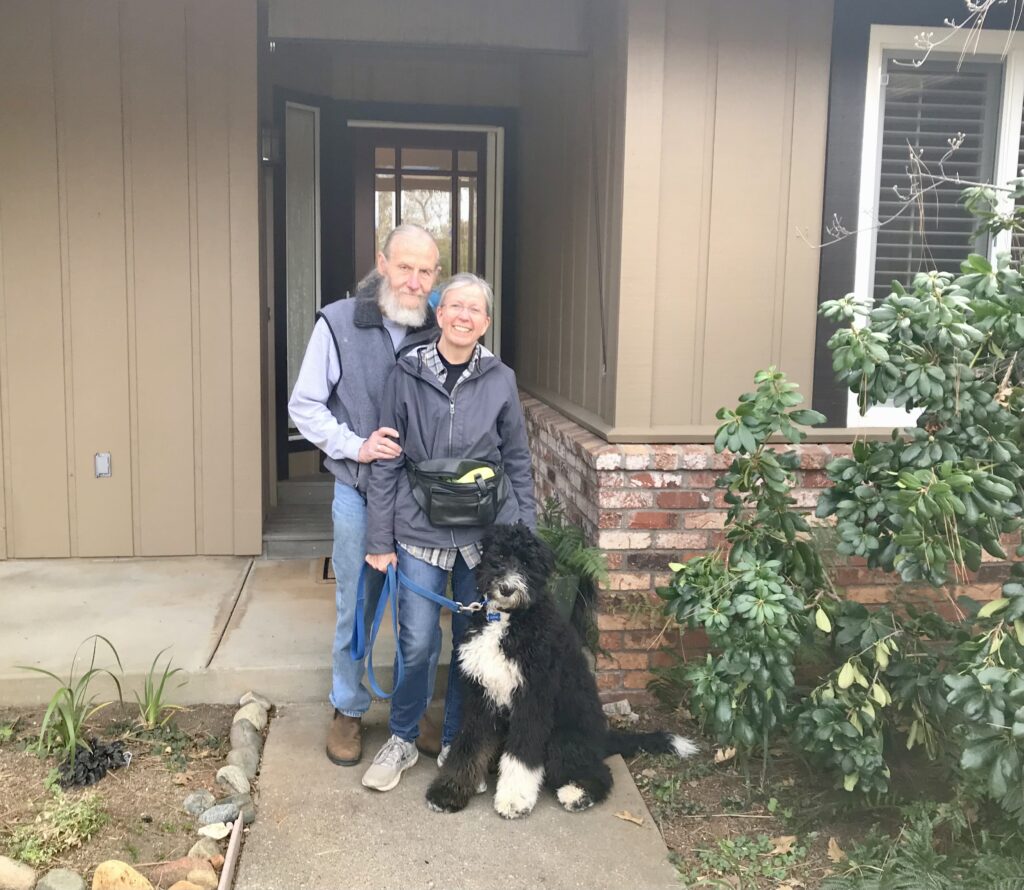 We arrived at our destination on March 5. We knew the island was the right place for us from the minute we arrived. All that remained was to navigate selling a house, finding the right house in the right place in an exceptionally tight market, and dealing with a  cramped and crumbling AirBnB cabin that we came to call "The Hovel."
Thank goodness for knitting, spinning, and band weaving. Thank goodness for such an amazing and beautiful environment to explore. And thanks to our pup, Finn, for making us get out and about, no matter the weather. We quickly found some beach front property in our price range but hoped for something better.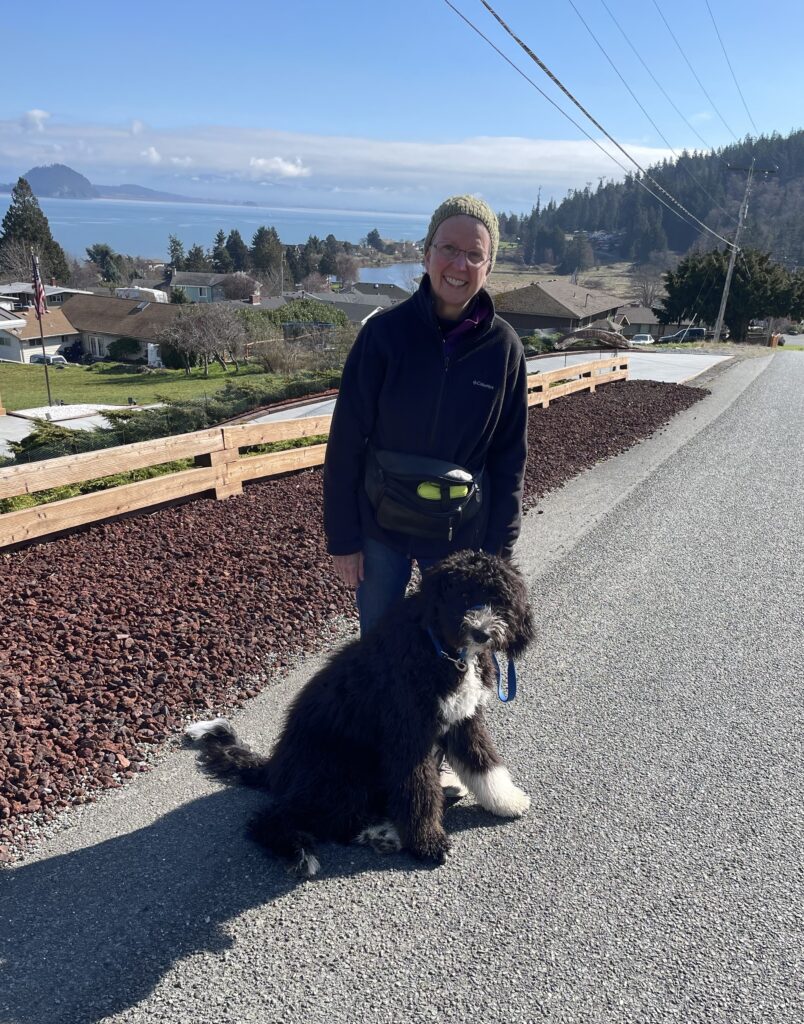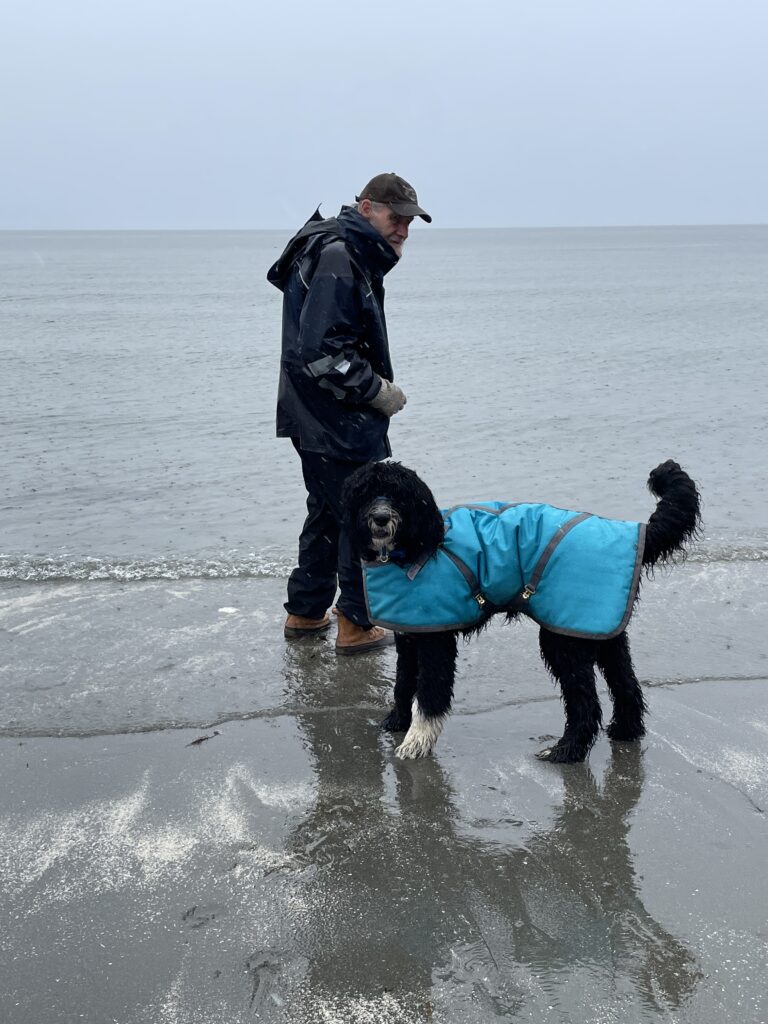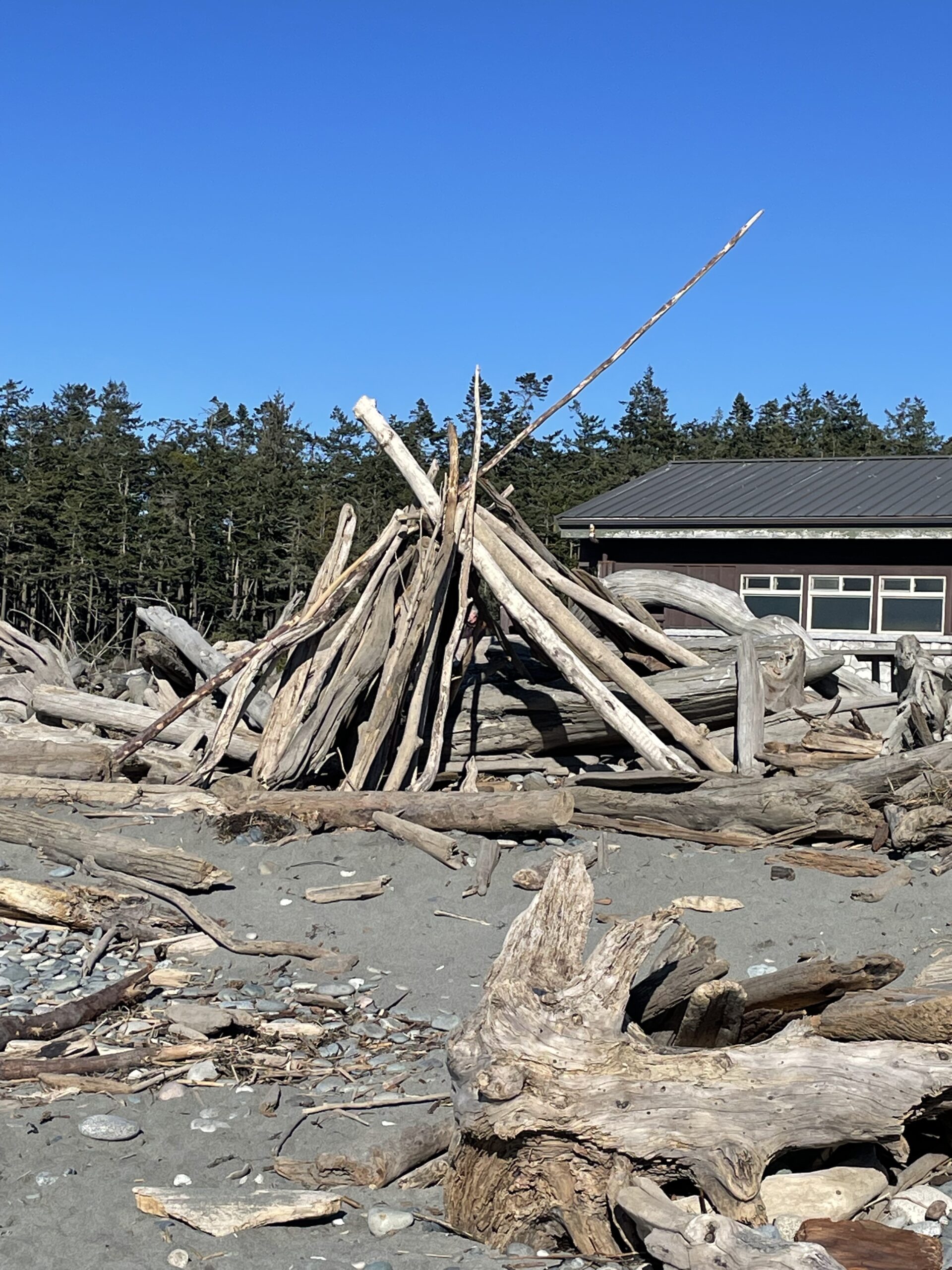 Less than a week after arriving, our California home was on the market and exceptional offers were coming in. We put an offer on a great home here that we realized we were unlikely to get, given the very tough market on the island. Uncertainty, unknowing, and major life decisions. Spiritual practice and mindfulness can only help, and they did. And, yes, knitting, spinning, and weaving are all part of that.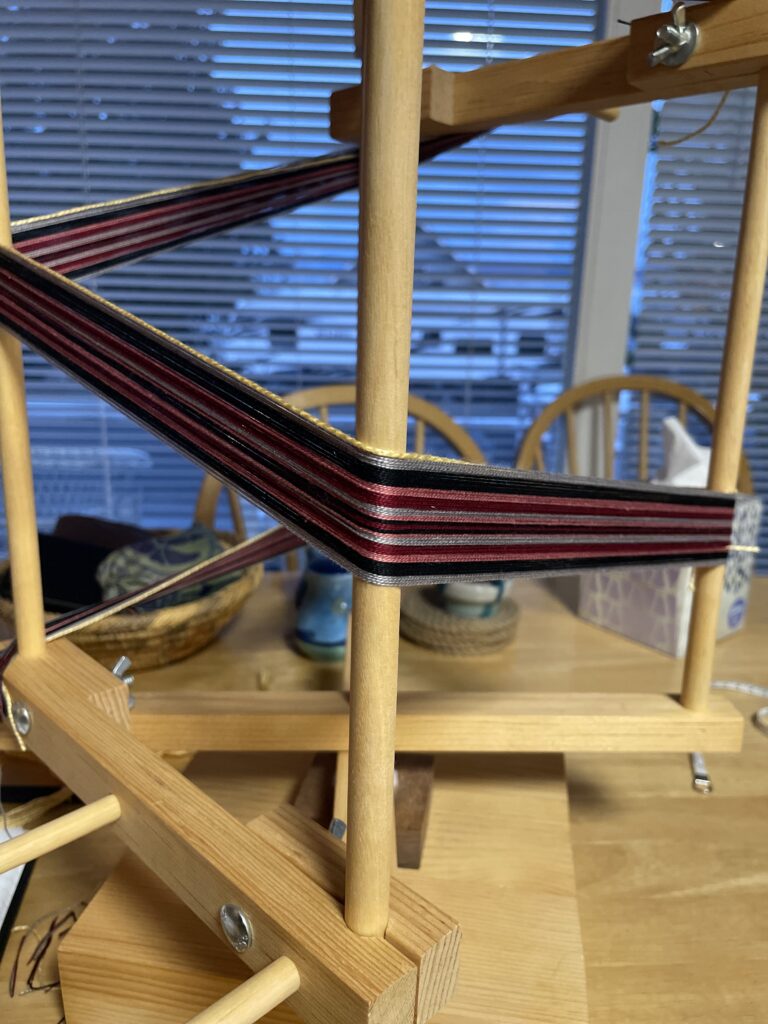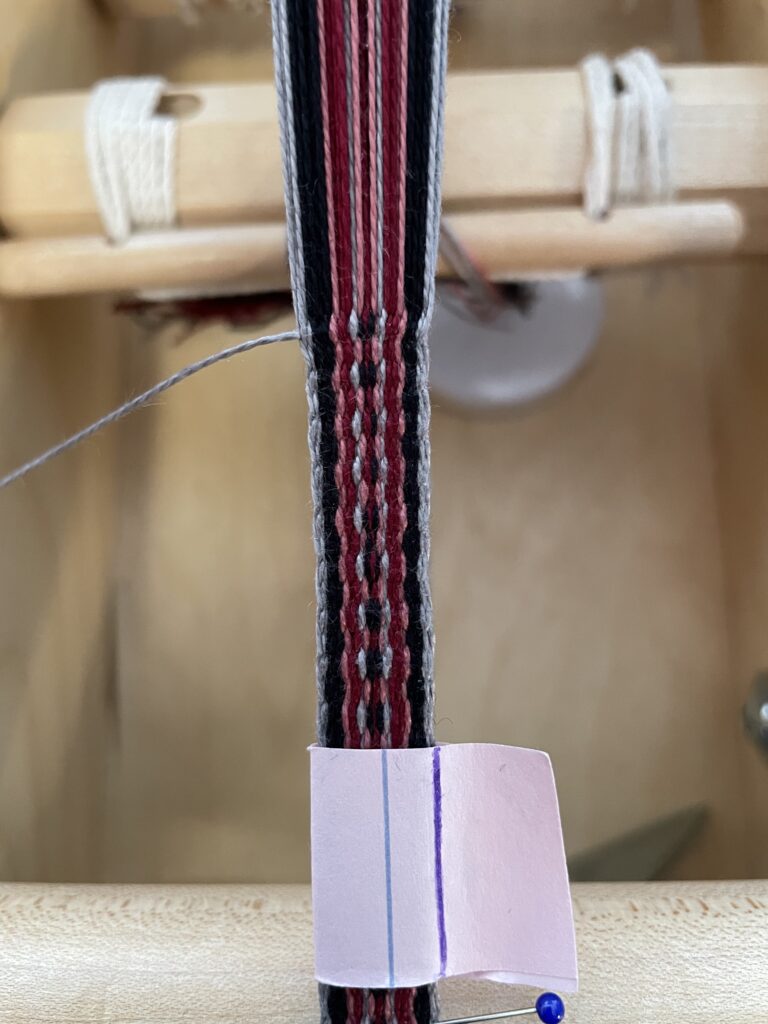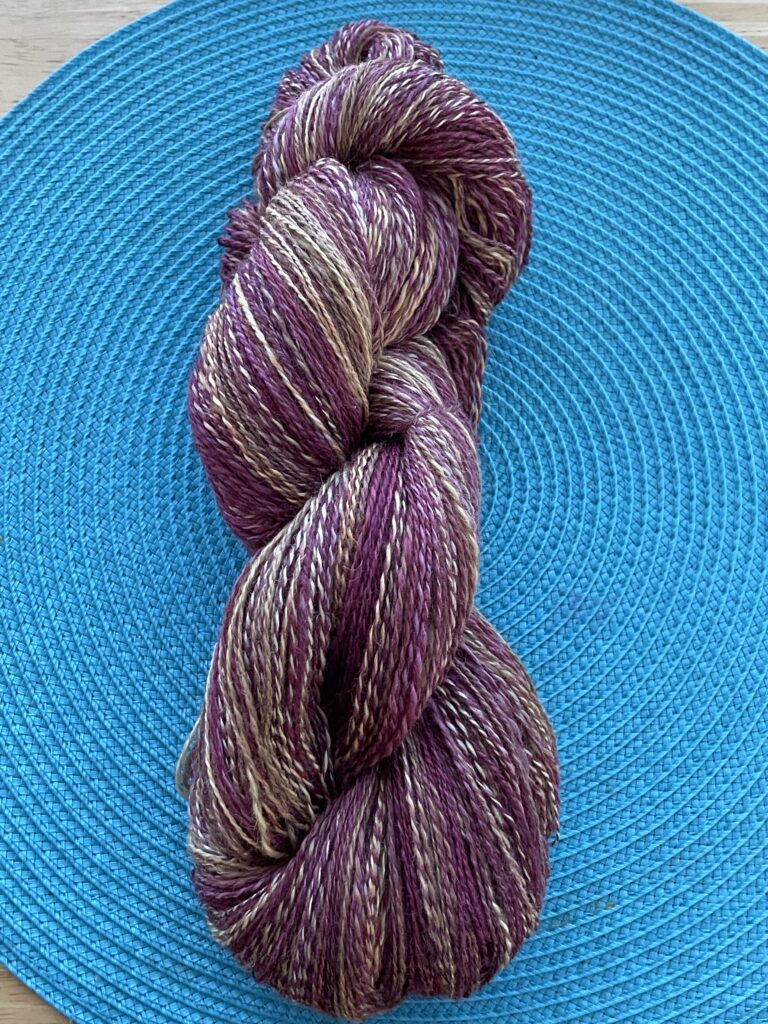 While waiting to hear about offers on our house for sale and our offer on the house we wanted, I took a walk on a beautiful stretch of beach on a blustery day.
The spirits of the island were palpable and four eagles circled overhead, calling like a choir in a church.
I made a conscious decision to TRUST. Not something that comes easily, but a clear choice. Trust that this will work out, one way or another. Let go of doubt. Be in the present moment.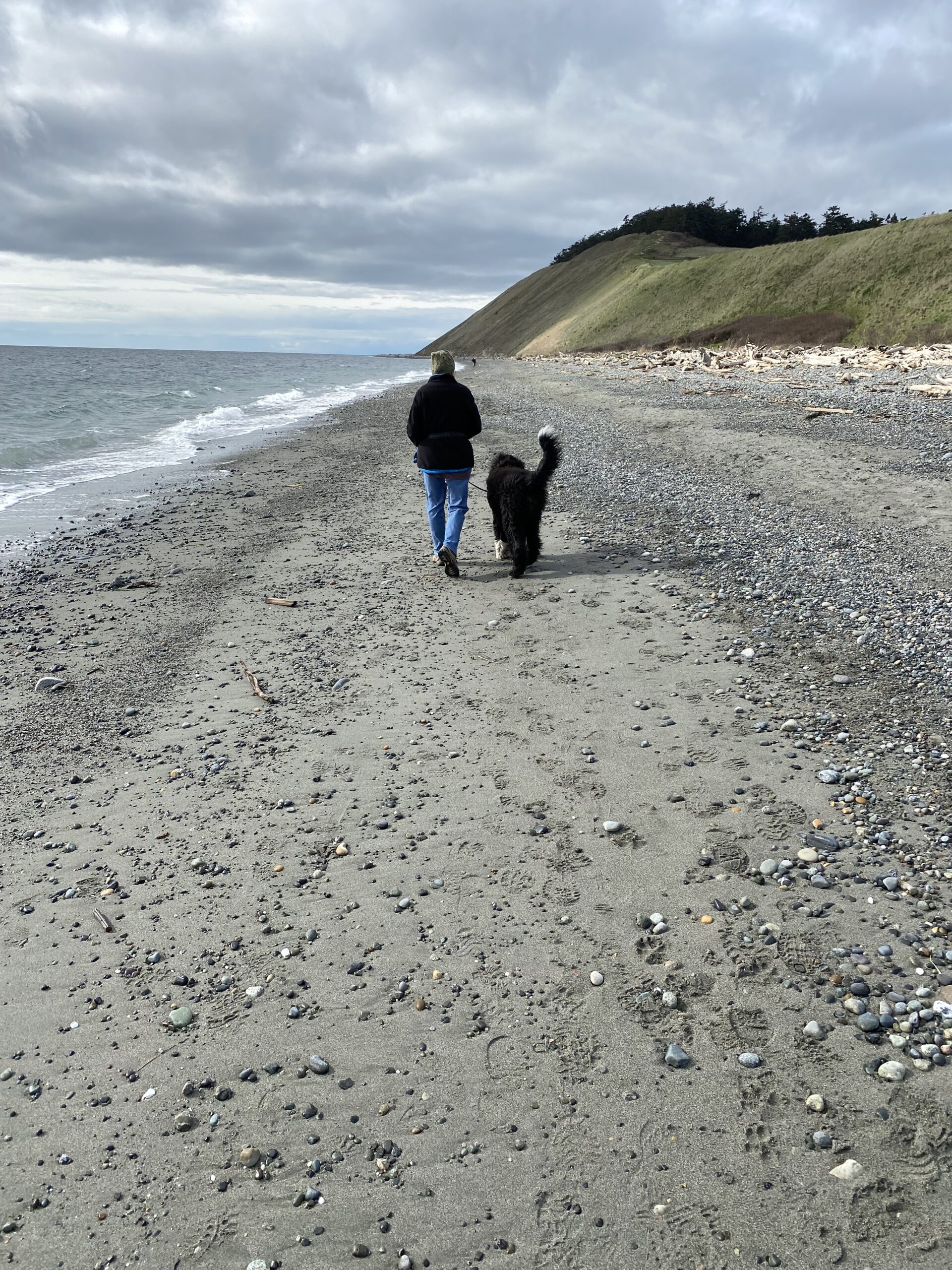 Within ten days of arriving, two contracts had been signed. One for the sale of our house in California and one for the house we wanted here. Hallelujah! If I could carry a tune, I would sing it now.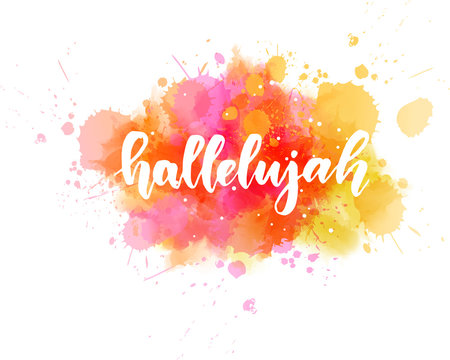 We would play the waiting game for a few months as the family we bought from couldn't move until early May. We completed tons of paperwork; visited the wonderful off-leash, dog friendly areas on the island; and I continued knitting, spinning, and band weaving. I met new fiber friends, and I attended the Whidbey Weavers Guild Spin-In
Finn continued to grow and we discovered that groomers are very hard to come by here. We found a wonderful day care for him for an occasional adventure. Puppy training continued and Finn had us well trained by this point.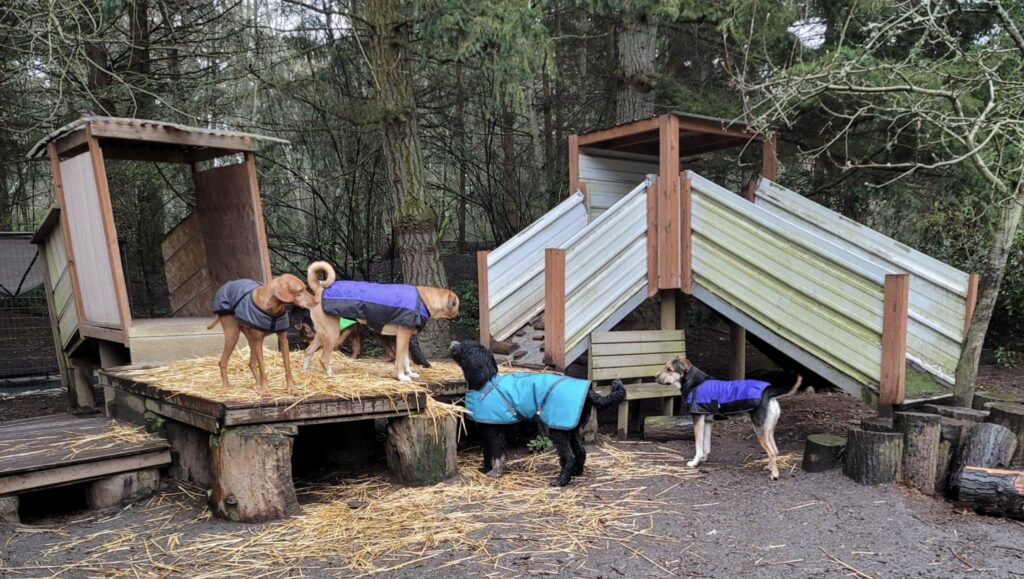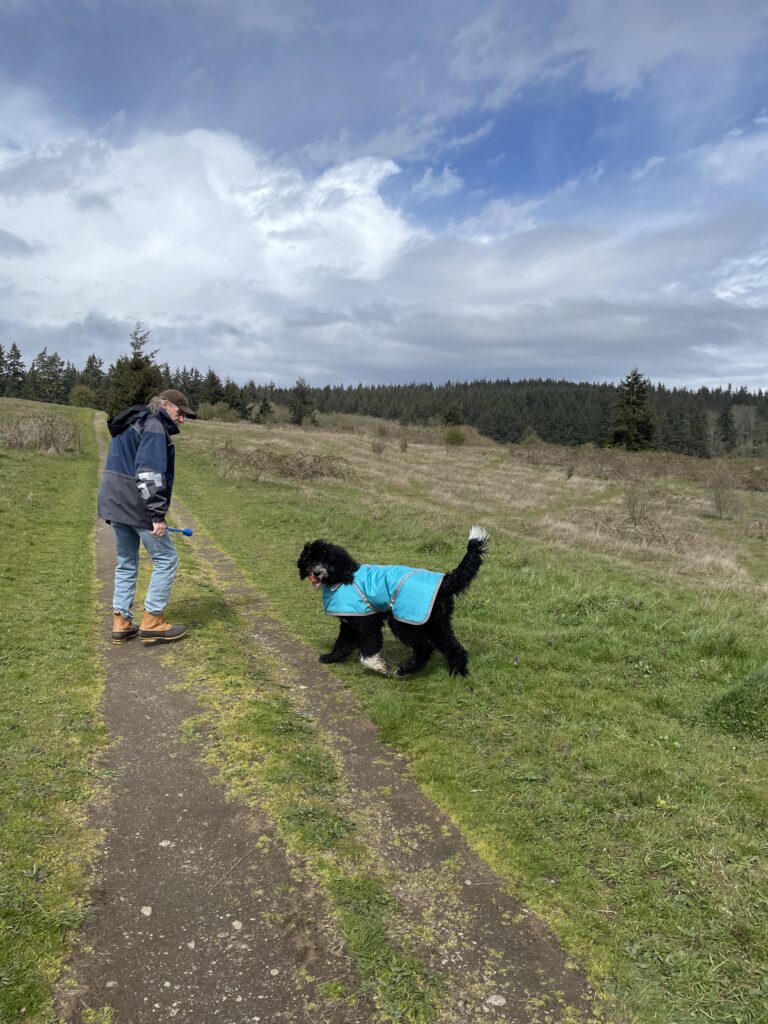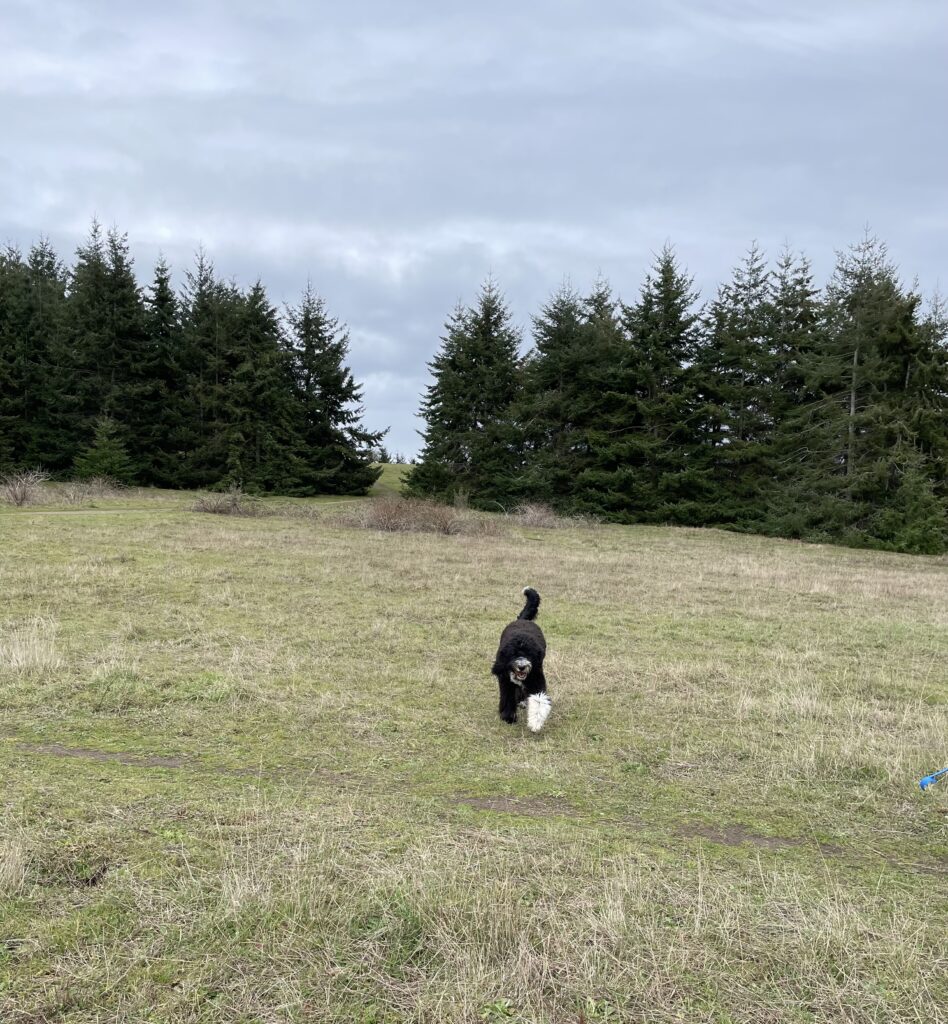 I participated in Ilga Jansons'  Edgewood Garden Studio Spin-In on Ravelry, spinning a new-to-me fiber (Stricken Lonk) that Ilga dyed. This will become pattern weft for an overshot dresser scarf. And I spun some lovely BFL that became a sunflower hat. There were some other skeins spun as well and one is for a gift so I'm not posting pictures of that one.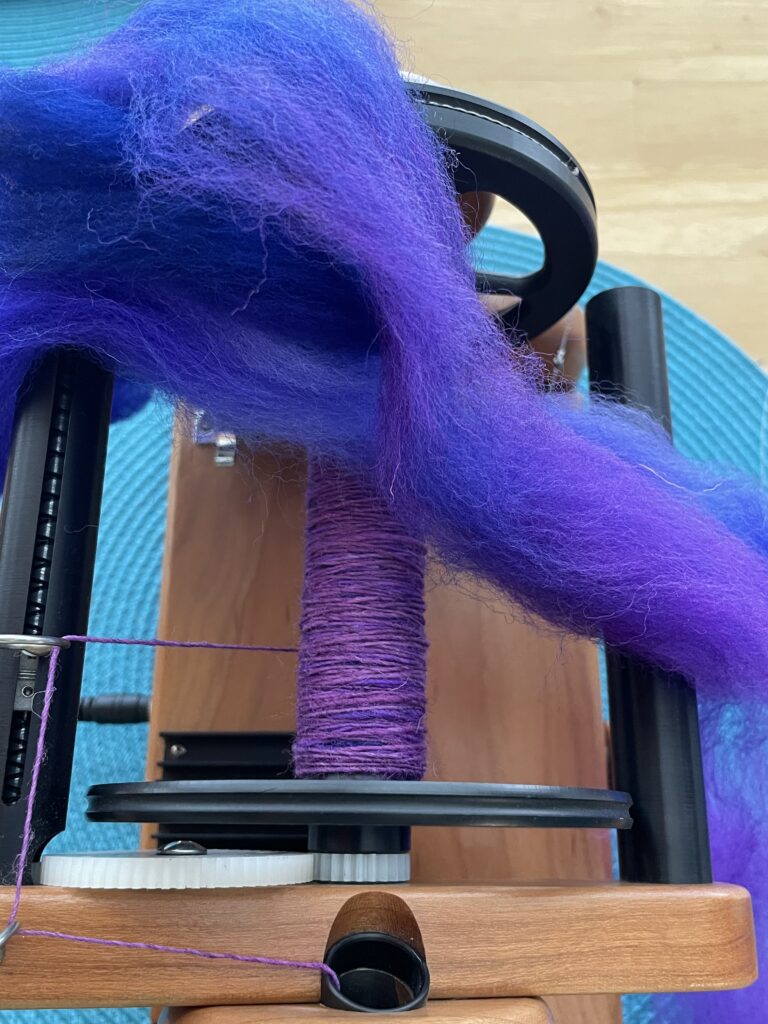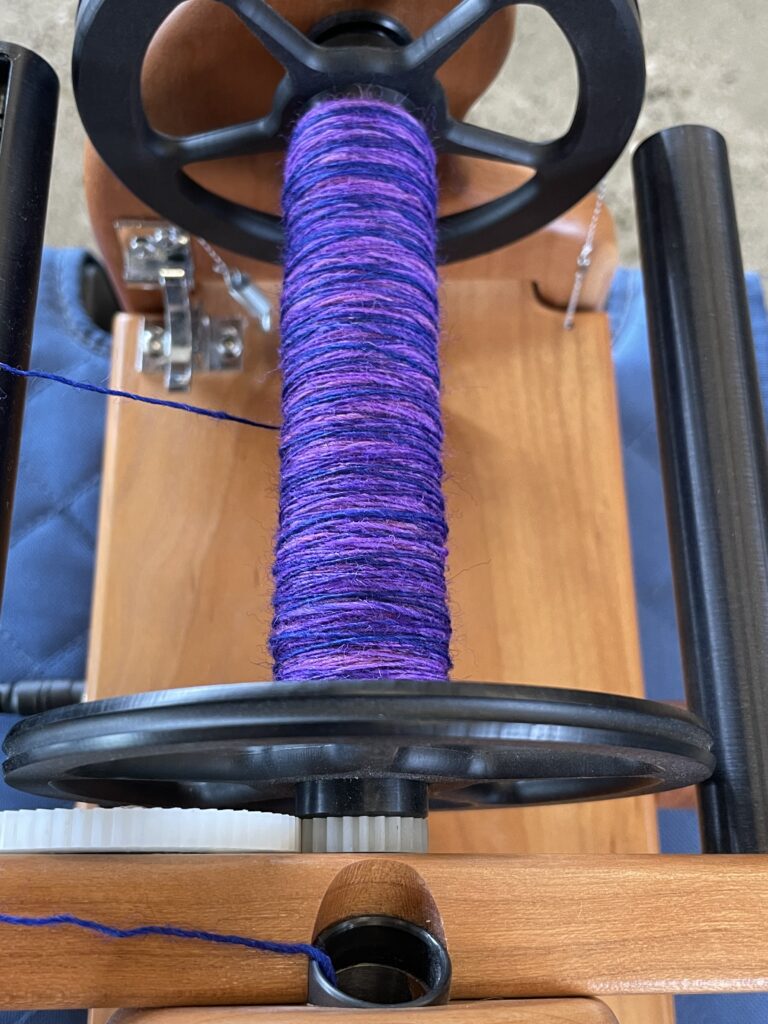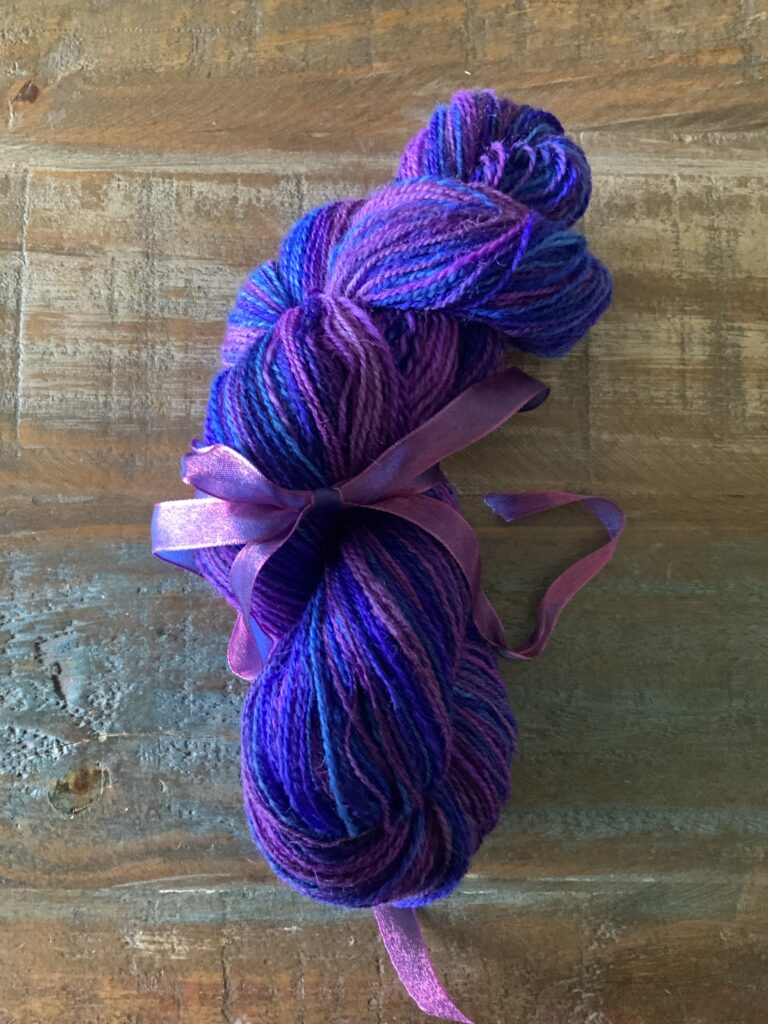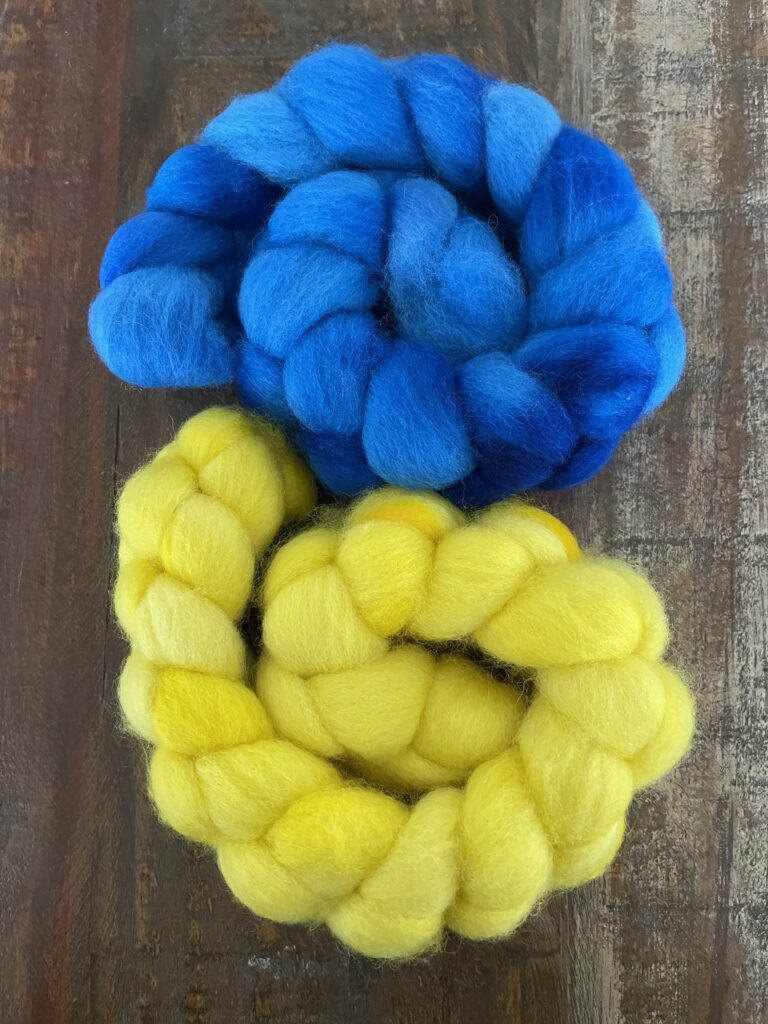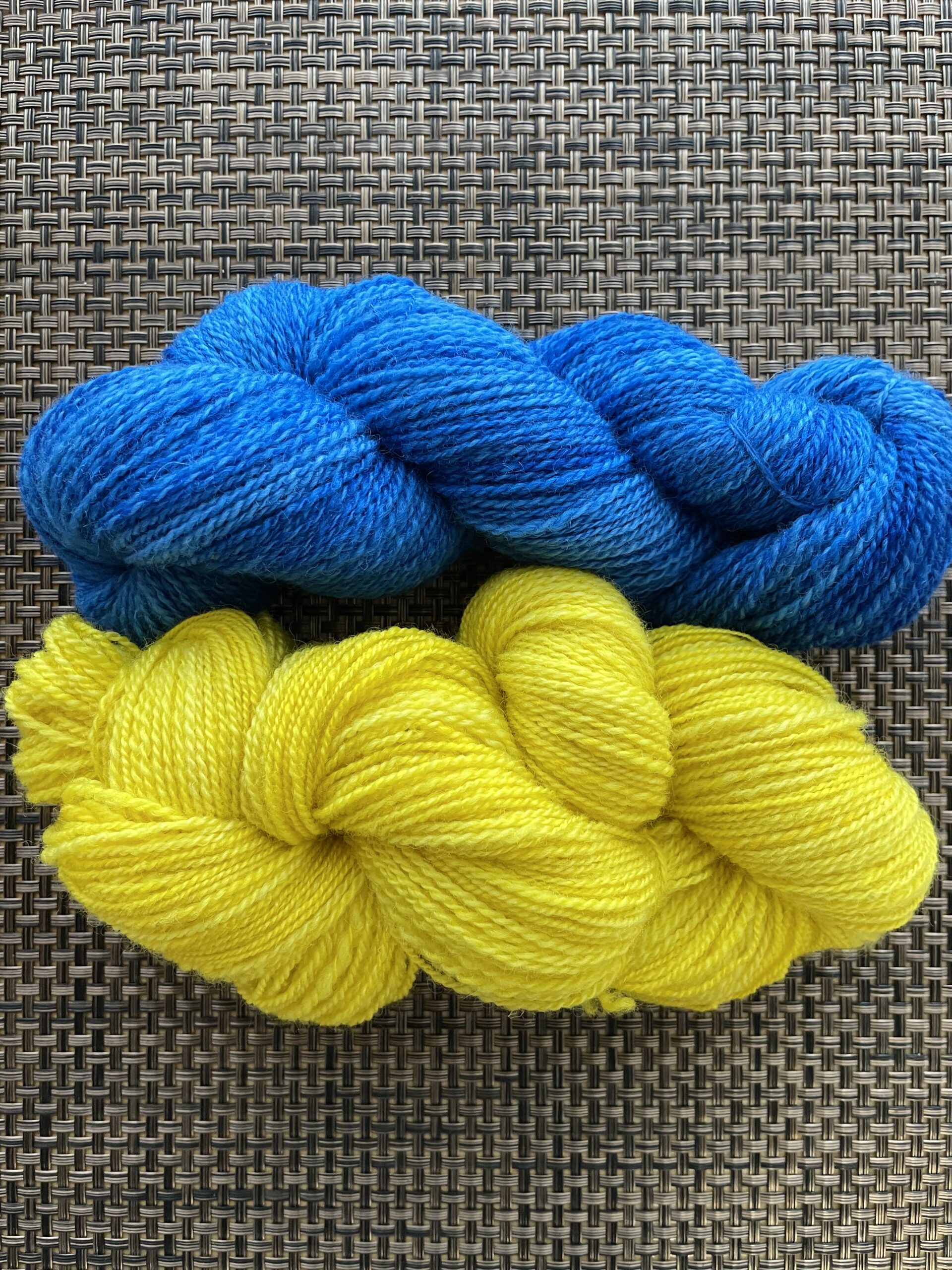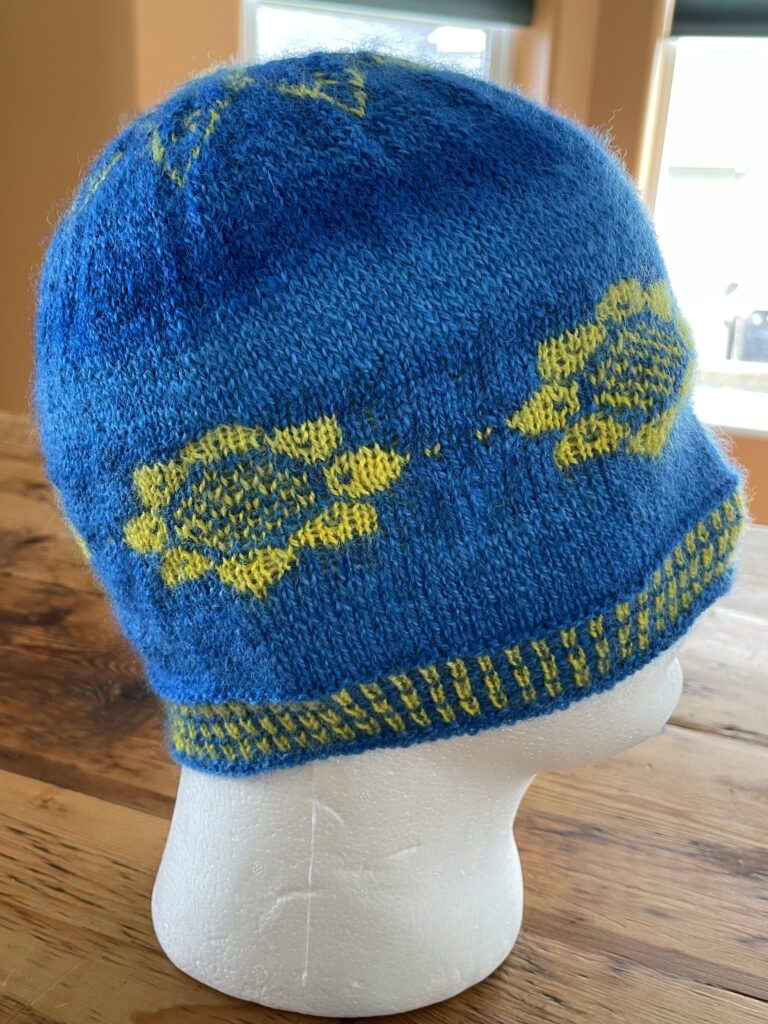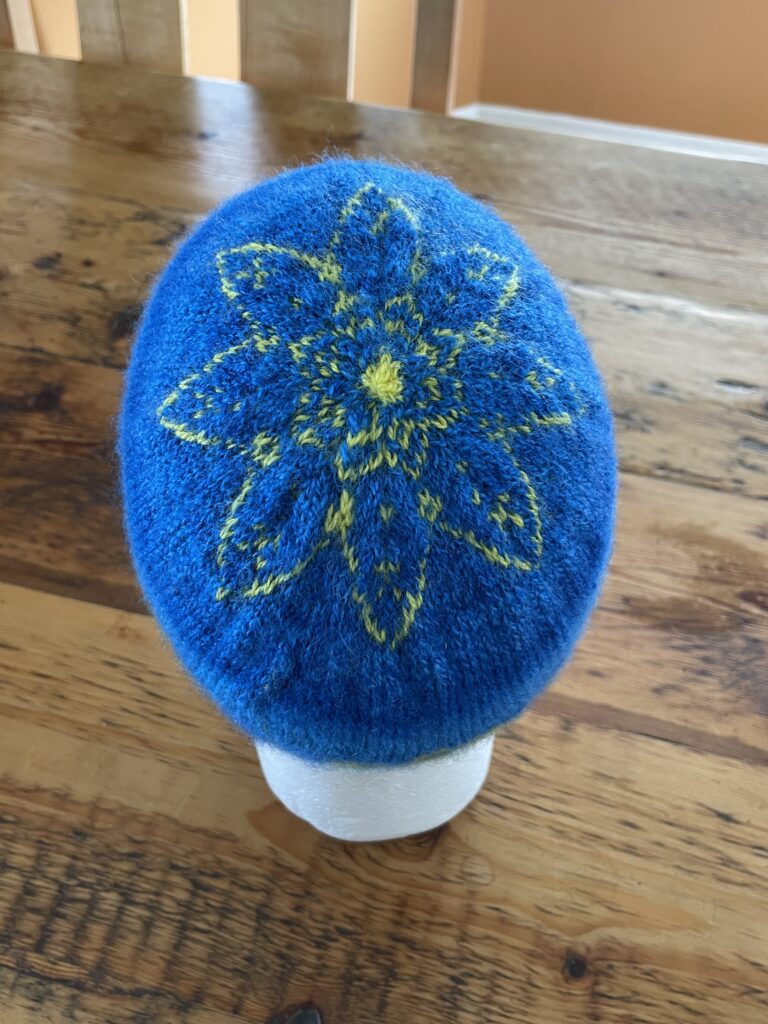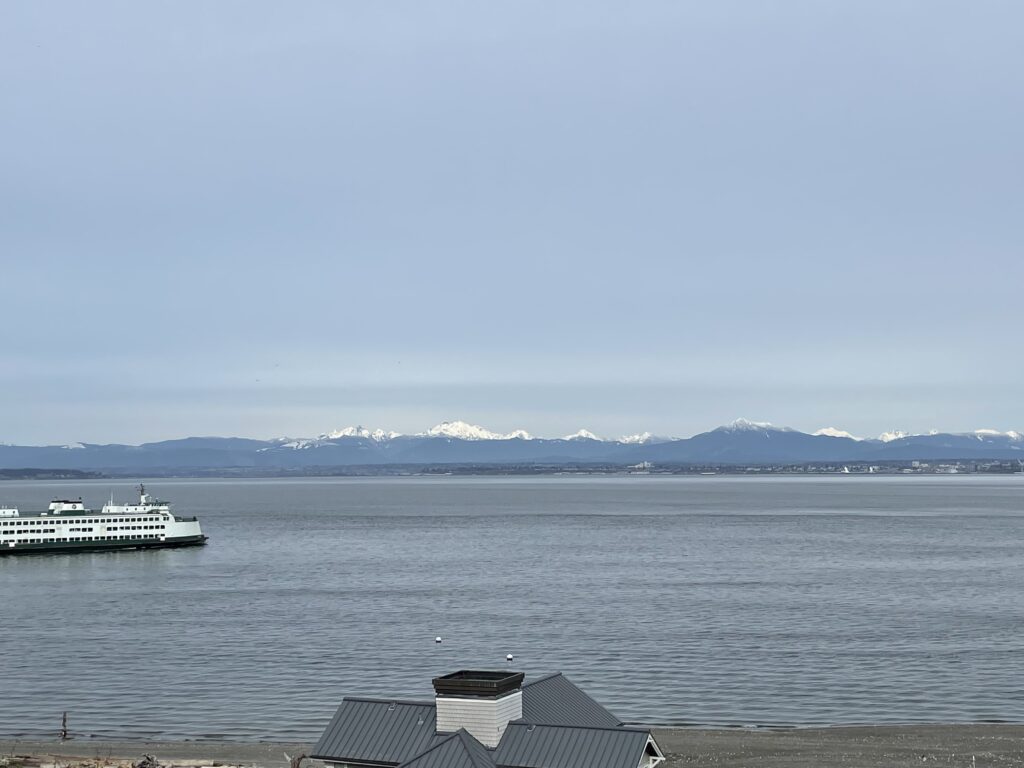 After about six uncomfortable weeks in The Hovel, we spent two weeks on the southern part of the island in a nice house. I made adaptations to spinning technique to accommodate worsening arthritic thumb pain and I discovered ways to wind yarn that I had never considered.
The improved environment opened something inside of me and while walking on a beach one day I was flooded with weaving ideas for the first time in months. Amazing what a better environment and a walk on the beach will do for you.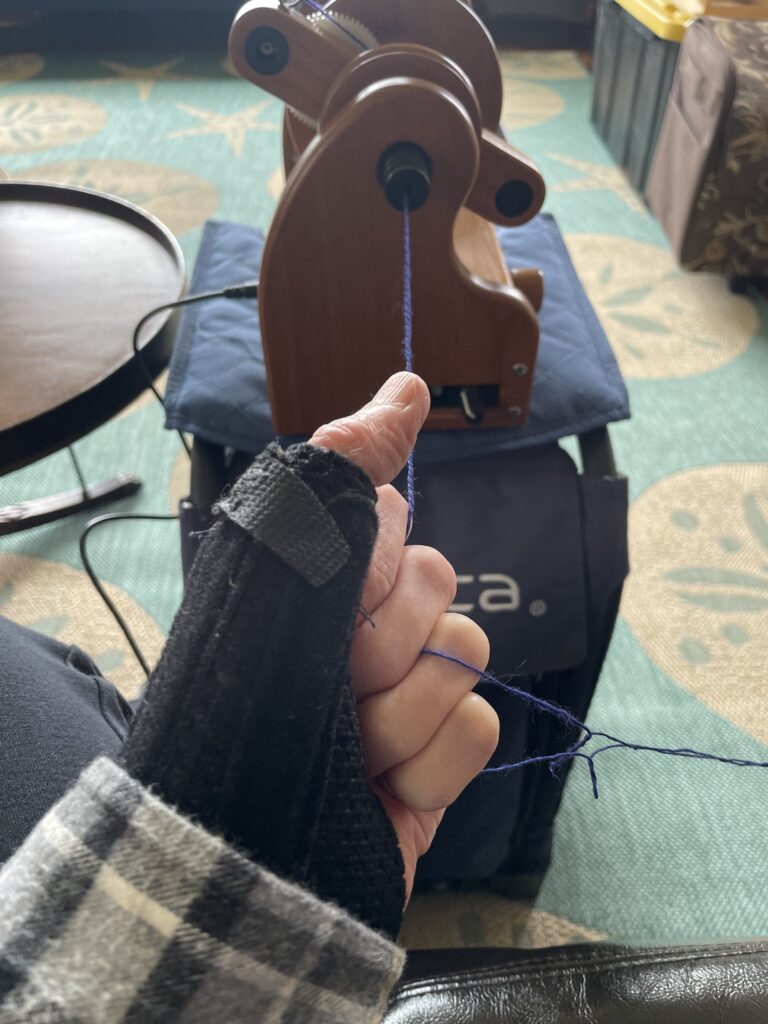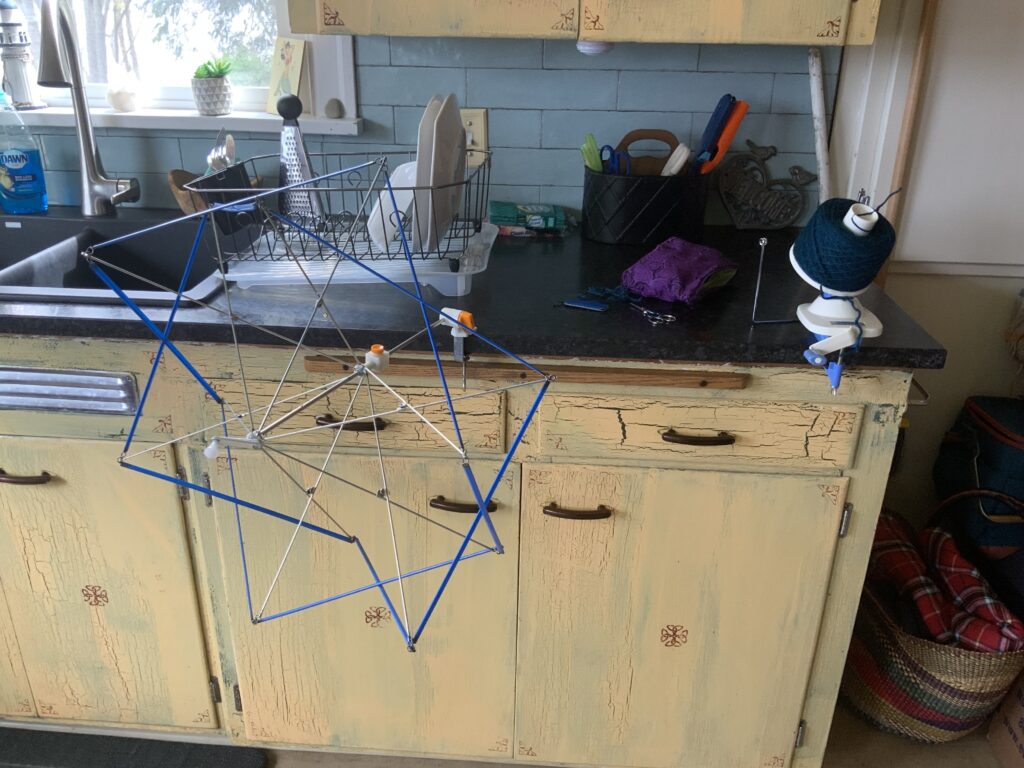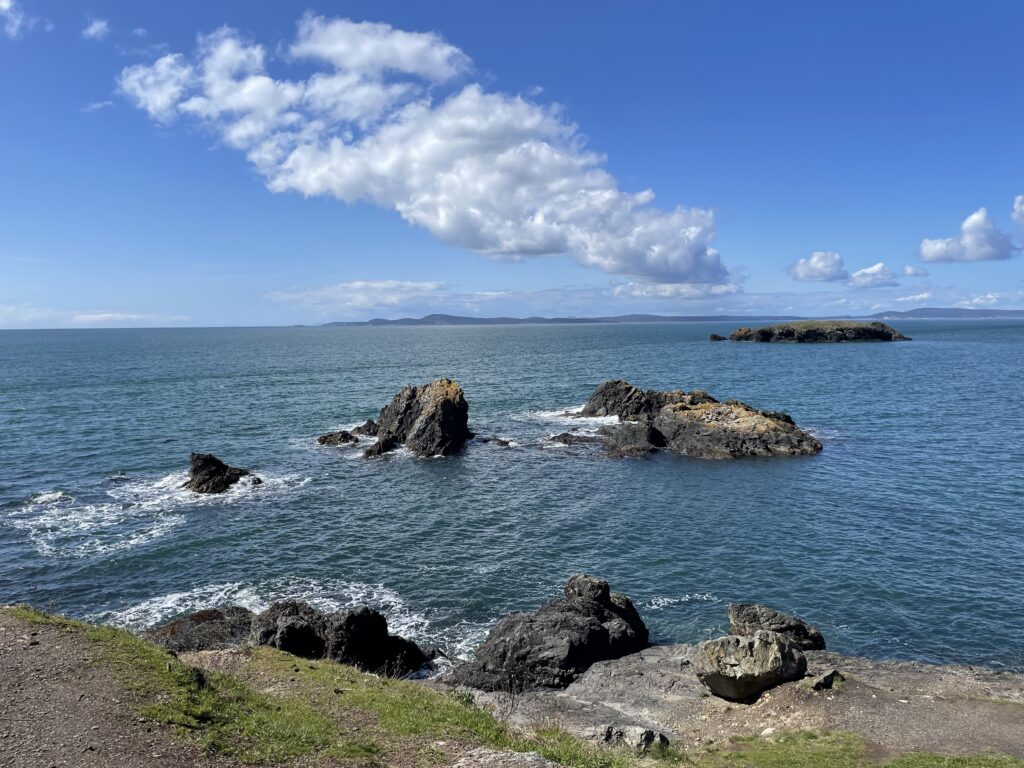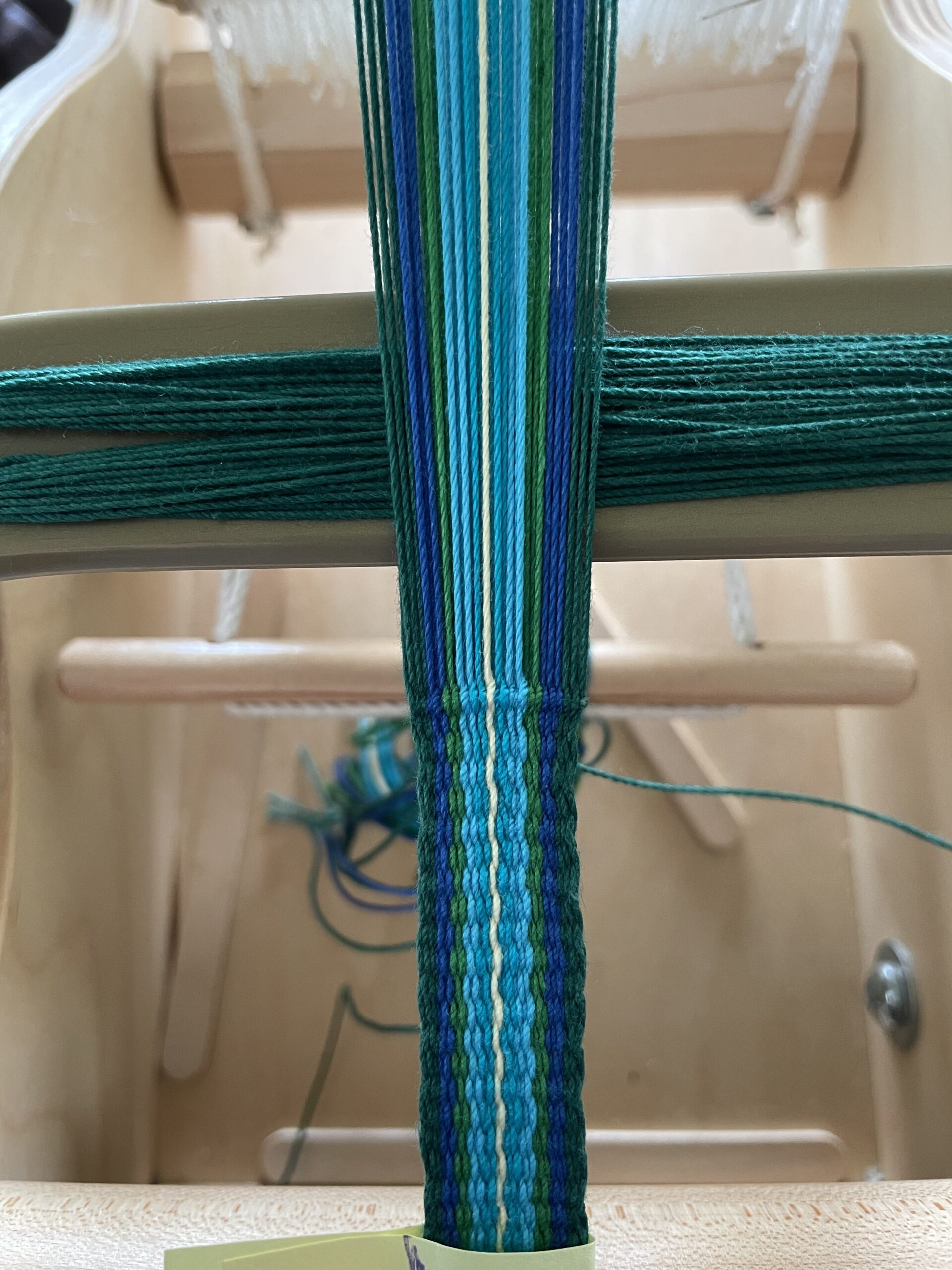 Back to the Hovel we moved for another couple of weeks. Poor Finn! There literally wasn't room for him to turn around in the bedroom.
While waiting to get into our new home we took care of the many details involved in moving from one state to another, ordered a few things for the new house, and continued to get exercise with Finn.
I completed a pair of leg warmers for my daughter. It was a pattern and yarn that she selected. The textured pattern and gusseted calves kept the knitting interesting.
A cabled sweater for Michael was started and stopped several times, and the lace knitting project I started in February was frogged.I decided that the Gotland, while beautiful, just wasn't the right yarn and my brain was just not in the right place for lace knitting.
Between the cramped and oppressive environment of the Hovel, the stress involved with real estate transactions even when all is going well, and lack of anything resembling space to meditate … well, I'll save that pattern for another time.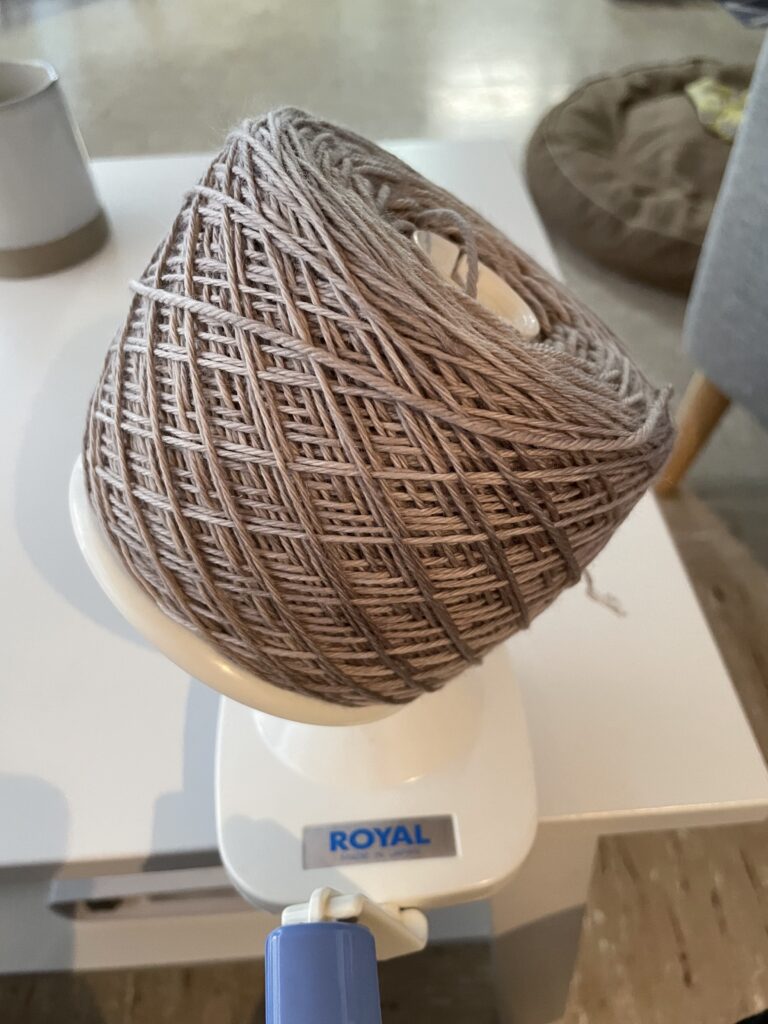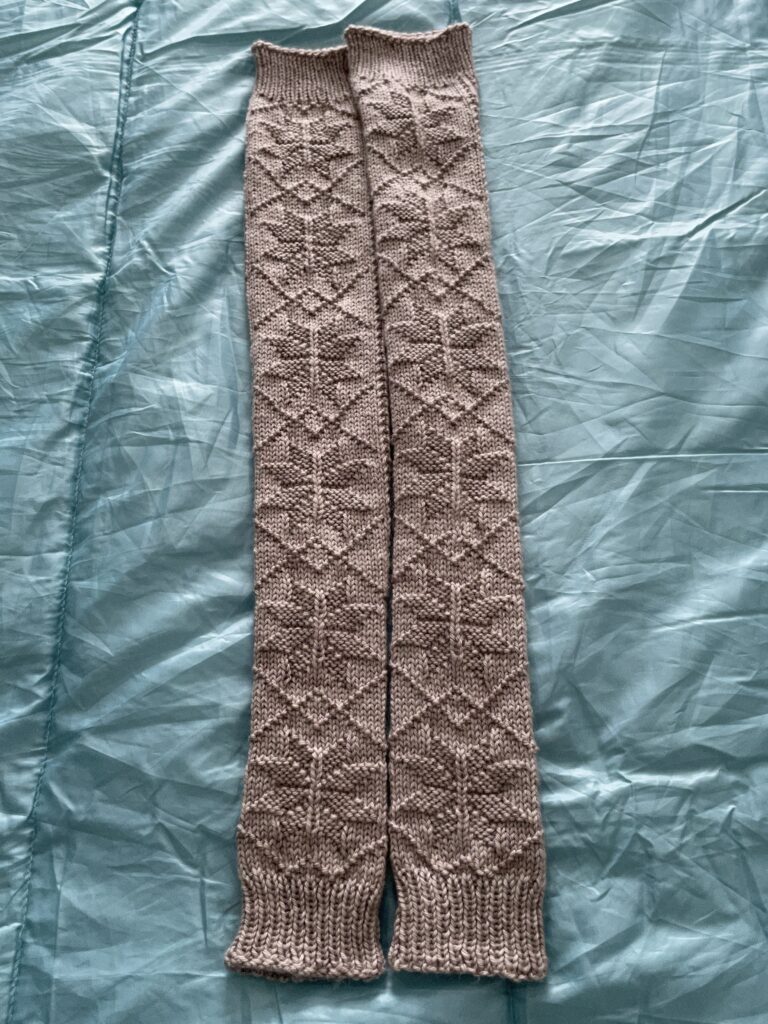 As May approached, we were very excited. In addition to getting keys to our new house, both of my kids were coming to visit. And the movers said they could get to us early – just three days after we closed on the house.
But … stay tuned and see how things turned out.